HENSONS core business is of course selling and renting residential properties but we have specialist expertise and connections in so many other property related matters including;
Conveyancing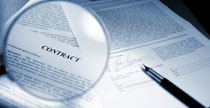 Conveyancing is the process of legally transferring ownership of a property from the seller (often called the vendor) to the buyer. It includes the various searches and checks and any final tasks following the sale.
Through relationships built over many years we have exclusively negotiated some outstanding rates with well known local Solicitors and Licensed Conveyancers and we are able to provide you with a detailed written quote for legal fees and other associated costs - even if you happen to be buying a property from another estate agent!
We have arranged with the chosen law firms a No Move No Fee service to provide you with peace of mind. Hopefully your sale will not fall through; but if it does and you do not move home as a result of it, you will not have to pay any of the solicitors legal fees.
Each selected Solicitor or Property Lawyer that we recommend will be a long established and well known, local law firm, not an anonymous, remote 'conveyancing factory' which is the only 'in house' legal service that most estate agents offer.
For more information or a detailed quotation please telephone 01275 810035 or email This email address is being protected from spambots. You need JavaScript enabled to view it.
Mortgages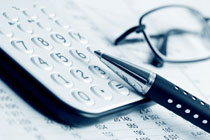 Whatever your circumstances, finding the most appropriate finance solution for your property purchase is essential and can sometimes prove to be a stressful and time consuming experience.
Imagine searching through every mortgage lender to find the right deal for you, how long would that take? We can do that for you after just one conversation.
Our mortgage advisors can help address these challenges with specialist property finance advice and access to a wide range of loans and solutions tailored to suit your needs.
They have a wealth of knowledge in the property finance sector through existing relationships and links with specialist and traditional lenders as well as private banks. Our expertise includes:
Residential purchase
Investment purchase
New build
Residential remortgages
Investment remortgages
Commercial finance
Bridging finance
Development finance
Secured loans
To discuss your property finance needs, please call us on +44 (0)1275 810030 or email This email address is being protected from spambots. You need JavaScript enabled to view it.
Your home may be repossessed if you do not keep up repayments on your mortgage.
Probate Advice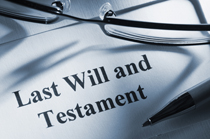 If you have been named as the executor in a will, the process of dealing with the deceased's assets, and distributing the proceeds of the estate according to the wishes of the testator will be your responsibility, and if, like most administrators, you have little or no experience in dealing with such matters, the administrative burden can appear to be overwhelming.
Many individuals in such a situation will appoint a solicitor to assist in the process, and as most solicitors are highly experienced at this type of work, they will be able to offer a comprehensive service, dealing with all aspects of estate administration, from the obtaining of probate to the distribution of assets, after the payment of all liabilities and taxes.
If, however, the estate is simple to administer, you may consider doing the work yourself. The administration of an estate is less complicated than many people imagine, and with a little research, it is probable that you can successfully wind up the estate, settle all debts, account to the Inland Revenue, and distribute the assets without encountering any major difficulties.
Purchase Negotiation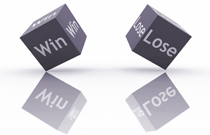 We really are here to help and not just with the sale and rental of our existing client's homes and property investments.
We are one of the longest established estate agents in the region, strategically and centrally placed in the county with over 100 years of property experience so we can assist with all of your property requirements.
We have specialists including Chartered Building Surveyors, Planning Consultants, Letting and Management Consultants, Land & New Homes Specialists, Probate Advisors and Property Purchase Negotiators with unrivalled experience in the acquisition for our clients of all types of property from the most modest to fine country and prime London market homes.
We have, for more than 20 years, assisted and acquired property for retained clients in all areas from Cornwall to Cumbria including Knightsbridge and Belgravia, some of the most expensive real estate in the world.
People are as important to us as their given property. With such a broad pallet of expertise available from our offices in Nailsea we will be delighted to assist you with the purchase of your next home, even if we are not marketing your chosen property. If you find a property through another estate agency or on the internet then please contact Stuart Burdge BA (Hons) on 01275 810035 before you enter into any negotiations.
We will give you completely confidential guidance with a detailed assessment of all sales and comparable properties in your chosen location, together with advice about the negotiation process. We will also advise where to pitch that crucial first offer, allowing you to secure your purchase at the very best price in the current market.
We will assess your chosen property with you and produce documentary evidence from sources only available to bona fide property professionals to support your offer and negotiations. We can provide you with the same evidence that a mortgage surveyor would find to support a valuation for your lender. Invaluable information that can save you thousands of pounds.
Obviously this purchase negotiation service is not available to those buying through Hensons. We cannot legally or ethically act for both seller and buyer but anyone buying elsewhere in North Somerset or even Newcastle may make use of this advice facility and we can quite happily, subject to your instructions, actually assist with your search, often turning up properties before they are fully openly marketed and then negotiate your buy with other estate agents as our retained client and entirely on a no win – no fee basis.
Auctions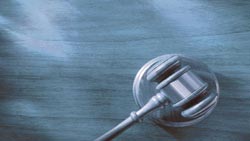 Before deciding to sell by auction there are a few key factors to consider.
Is your property right for auction? For example, if you have a property that is particularly run down, it is well known that auctions tend to attract purchasers who are specifically seeking a renovation project.
Is there demand right now for property of this type? Competition from buyers helps ensure that a better price is achieved but if the market is weak then the open nature of an auction where a buyer can see if the competition is limited can be counterproductive.
In some instances, particularly where speculative interest is being shown by perhaps small-medium size local developers rather than the general public, it is not unknown for the prospective buyers to get together prior to the auction and decide between themselves who will buy and at what price rather than see the price driven up and their profit margins reduce – those who do not buy taking the attitude that another opportunity will come along. Clearly this scenario rather favours the buyers not the sellers who are potentially the ultimate losers. So, an auction may not be the perfect solution.
Similarly, is your property difficult for your potential buyers to value accurately? If so great, but rarely would 32 Acacia Avenue be the right house to sell at auction if it was materially the same as numbers 1 – 50 and in the same condition.
Is it likely that the auction will yield a better price than a conventional (private treaty) sale? The costs of selling by auction are normally higher than selling by private treaty and so be completely sure that an auction is the right route.
These are just a few of the factors to consider and we can of course give you more detailed advice in person.
For further information and guidance before finally deciding to put a property to auction please contact us on 01275 810030 or email This email address is being protected from spambots. You need JavaScript enabled to view it..